Tripp W Black
November 4 2010 11:18:17 PM
Vendor:

COLLECTORZ.COM
Collectorz.com BV
W.G. Plein 384
1054 SG Amsterdam
The Netherlands
Phone: +31-20 772 44 11 (GMT +1)
Fax: +31-20 772 69 08
Item details:
Movie Collector (catalog your movies online)
Book Collector (catalog your books online)
Game Collector (catalog your video games online)
Comic Collector (catalog your comic books online)
Music Collector (catalog your music online)
MP3 Collector (catalog your MP3's online)
Photo Collector (catalog your photos online)
Where to buy Colletorz products?
http://connect.collectorz.com
- Check them out!
Also see their corporate site, at http://www.bitzandpixelz.com
© 2010 The Old Schoolhouse® Magazine, LLC
P.O. Box 8426, Gray, TN 37615
www.thehomeschoolmagazine.com
1-888-718-HOME
Want to see what my fellow TOS Crew members thought about Collectorz products?
http://homeschoolblogger.com/homeschoolcrew/783319/

Daunting. Cool. Streamlined. Efficient.... uh... Daunting. These are words I would use to describe the Collectorz products, speaking purely and honestly from our homeschooler's vantage. Why daunting, you press? As I gaze around our home, setting eyes to our overflowing-busting-at-the-seams libraries of various media, I tick away the number of days and weeks it would take us to fully scan in our entire collection of books, especially. The same can be said for our music library. Extra time is not something I have a lot of these days, but I absolutely appreciate the Collectorz purpose to put everything in one easy to locate, and visually engaging, digital location. And by one location, I actually mean numerous access points or "locations", as the Collectorz products work with iPhones, iPads, Mac, PC, and other expected devices.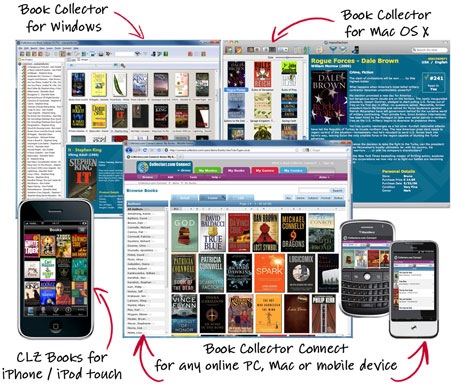 Collectorz is a series of products that allows one the ability to categorize/organize their entire digital media and paper libraries, to include movies, books, comic books, music, and more. The Collectorz is as easy as choosing the type of collecting/collection you wish to organize, choosing and purchasing your ala carte bundle packs to make that job easier (in the form of one of the Collectorz hand-held scanners - varying prices, according to type of collection - subscription (1-year support), and CD of the product.), actually putting in the man hours to scan and/or input data (inputting info if for out of print books, mainly) into your collection(s), and lastly, later fiddling with and enjoying the catalogs you just set up. The interface is easy to use, and requires little more than clicking an "add" button to import each item you scan. The scanners capture all the relevant information of your media (ISBN, coverart, title, author, music artist, genre, etc.) to put into your catalog(s), so the effort expended by you isn't so much the data-entry variety. It's very user-friendly, in fact. And you really can't beat the graphics within the Collectorz products, as they took the modern, easy-on-the-eyes "print style" approach (thank GOODNESS there are no cheesy out-dated clip art images or blinking .jpgs anywhere).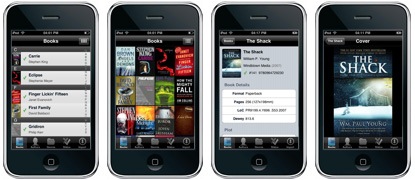 PROS:
Satisfaction of being uber-organized
Quick and easy to locate your collections
Convenience of having all your media collections in one place and/or spread across various devices and platforms
Visually appealing computer interface
Several scanner options/bundles
Collectorz website is easy to navigate, purchase from
The website offers various free trials (note: for a limited number of titles, or time)
CONS:
Incredibly time consuming to input data, scan media if you literally have thousands upon thousands of titles
The better, more versatile scanners are expensive and may be cost-prohibitive to some ($79.95 & $139.95, plus S & H)
An out-of-budget "luxury" item for homeschoolers (most homeschoolers are meticulously frugal and thrifty in ways to devise other options in maintaining catalogs)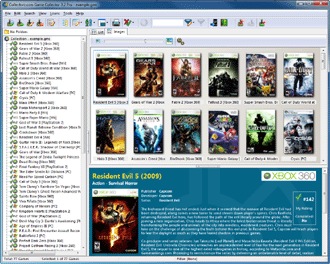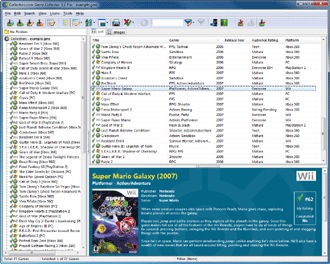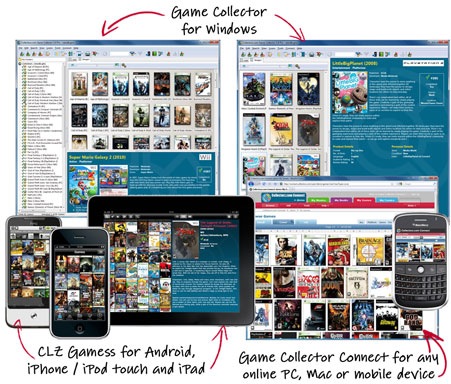 So overall, I fully give the Collectorz products a definite thumbs up in interface and purpose, but it's honestly not a product I would use in our home, or school environment at this time. I would recommend this product series to someone in the market for such, but I don't have that much free time on my hands to put all or even some of our media into collections that precisely. We currently use the libraries within iTunes for our music, iPhoto for our pictures, and I have never needed to know exactly which books we own. I keep a general mental Roladex pretty well-oiled in the noggin, as do the rest of the family members.
Happy Homeschooling!
Nicki
Disclosure/disclaimer statement, as required by the FCC:
I have been given this free product in order to write this review. I used this product in my home, and the comments and thoughts shared herein are solely my own, based on my personal experience. Any products reviewed by me as a member of the TOS Homeschool Crew have been given to me free of charge in order for me to provide you with an honest and genuine review of those products, and how we used the products within our family. I receive no other form of compensation for the reviews posted on this blog.